The Metal Bending Machine: Old Faithful
Liane Metz / Dec, 2016 / No Comments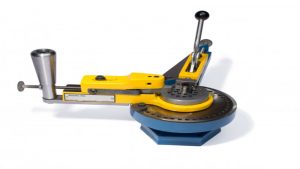 If you need to get a lot of sheet metal bending done, you need to rely on the old faithful – your metal bending machine. It is capable of bending into shape almost any piece of sheet metal. While fabricators expect and even demand a lot from this piece of equipment, it delivers. Not only does it perform the work expected but does so in an uncomplicated fashion.
Types of Metal Bending Machine
A bending machine is a tool for forming or bending a metal workpiece into specific shapes. The action is either linear or rotating. The machinery can be hand-operated or automated. Various types include the following:
 * Cornice Brake
 * Box-and-Pan (Finger) Brake
 * Press Brake
 * Bar Folder
All of these are responsible for producing the high-quality bends required by manufacturers for their components. However, like all types of machinery, to obtain top performance, a fabricator has to take care of the equipment.
Maintaining a Metal Bending Machine
If you want your metal bending machine to remain in top form, it is essential to provide it with the proper care or maintenance. This, like the actual metal bending machines themselves, is not difficult. You need to ensure they are kept:
 * Clean / dry
 * Lubricated
 * Properly adjusted
It is also important that fabricators know how to use them appropriately. This includes never using them to bend metal heavier, thicker and not specified for the particular metal bending machine.
Where to Find A Metal Bending Machine
As the proverbial workhorse, metal bending machines are indispensable in certain applications. The most common shops that have this type of equipment readily available are:
 * Heating and ventilating shops
 * Roofing shops
 * Model shops
 * Short run manufacturing industries
In this latter sector, metal bending machines produce a variety of items including:
 * Building components
 * Cabinetry
 * Control boxes
 * Panels
 * Shelving
Whether manual or automated, the metal bending machine will continue to play a dominant role in metal fabrication.