What Happens During a Heating Installation?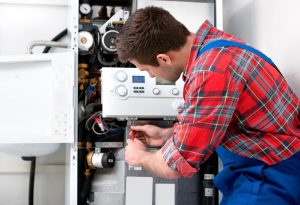 If you are having a new HVAC system installed, you probably have plenty of questions about what to expect during the process. Overall, there are three things that you'll need to know about heating installation from AirMcCall:
Before the Installation
Before the day of the installation appointment, you don't need to do or prepare anything. We'll discuss everything about the job with you during the scheduling process, so we'll be ready with everything that is needed for the job. We'll confirm your appointment with you and be ready to help you get your home warm and cozy. During this scheduling process, we'll also offer you a price quote and advice on what type of heater you may want to install based on your needs and lifestyle.
On the Day of Your Appointment
When the heating installation crew arrives, you will be working with experienced, polite professionals. First, they'll be sure to cover anything that needs protecting, and they'll take care to shut down the power to the existing heater before they get started. They may need to go in and out of your home throughout the process, which could mean it will get a little chilly. You may want to have an electric space heater to curl up near during this process. Grab some blankets or a cozy sweater and settle in.
During the Installation
During the installation of your new heater, power tools will be used to secure the unit in place. Your old unit will be removed and taken away, so you don't have to worry about disposing of it. You can carry on with your own activities while our experienced team gets everything set up. Several checks will be performed to ensure that the heater is working, and then the team will ask you to inspect everything to be sure you are happy and have no questions.
It is hard to say how long this process will take, as it depends on many unique factors of your home and exiting heater. However, most heating installation jobs take between four and eight hours. We make sure to do the job right the first time, so we don't rush the process. If you like, we can also perform other services at the same time, such as duct cleaning.
To learn more about our services, or to schedule your new installation today, please call AirMcCall at 904-288-6110.