Various Types of Jewelry Appraisal for Different Purposes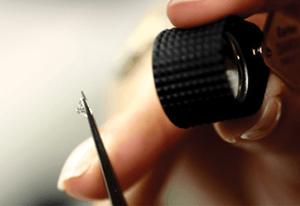 There are many reasons that customers will take their fine jewelry to a Lincroft Village Jewelers for appraisal; there are different types of evaluations or appraisals that a jeweler can perform on a particular piece of jewelry.
One of the primary reasons is to set a value on the jewelry for property insurance coverage. When a jeweler does an appraisal for this purpose, they are determining the replacement value of the piece for insurance underwriting. This type of appraisal gives the insurance company an estimate of what it would cost to replace the piece for the customer.
Another type of appraisal is fair market valuation. For this type of valuation, the jeweler is appraising the piece in terms of what needs to be known by legal authorities for estate, taxation, or distribution purposes. This would be the kind of jewelry appraisal that a customer would request in drawing up a will or that a probate attorney might request to determine how much tax a client should pay on an inherited piece.
There is also a donation valuation that offers an estimate on the value of the jewelry for charitable giving purposes. This appraisal is requested when an owner wishes to donate to a charitable cause but will require a receipt for tax purposes.
Regardless of what type of appraisal is being requested, customers should always let the jeweler know what kind of appraisal is being sought. In addition, the customer should inquire as to what documents will be provided by the jeweler before any appraisals are done. The jeweler's work should be recognized by insurance companies, estate attorneys, and auction houses. Customers should also inquire as to the qualifications of the appraiser. If there is a jewelry appraiser onsite that is recognized by the GIA (Gemological Institute of America) or that is accredited by the Gemologists Association, this is a good indication that the customer will receive a quality jewelry appraisal. It may also be that the jeweler is recognized or certified by some other reputable organization, so potential customers would do well to inquire as to all qualifications.
Another way that a potential customer can ascertain whether they are dealing with a reputable and qualified jewelry appraiser is to ask how long the jeweler has been in business or how long the business has been doing appraisals. This will assure the customer that the appraisal is being done by someone who has a proven track record in the business.
Jewelry appraisal is important and should not be done by anyone who is not qualified. It is important that customers have an accurate accounting of the value of the pieces that reflects the purpose for which the customer sought the appraisal in the first place. Contacting a Lincroft Village Jewelers will provide jewelry owners with the assurance that their pieces are in capable and qualified appraisal hands.
For reputable jewelry appraisal in New jersey, visit Lincroft Village Jewelers, a family-owned and operated leader in custom design and jewelry repair in new Jersey.