The Value Of Working With The Largest Commercial Landscaping Companies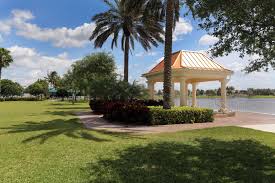 There are many advantages to working with small, local businesses and service providers. This is particularly true for commercial landscaping on small commercial properties. These local companies have the expertise and experience to maintain flower boxes, mow small property lawns and maintain flower gardens and shrubs.
For large commercial properties such as industrial complexes and facilities, school campuses, government buildings and agencies, hospitals, nursing homes and even for hotels and resorts, working with one of the largest commercial landscaping companies offers several advantages over those offered by small to mid-sized landscaping contractors.
On-Staff Experts
Smaller companies typically have a roster of consultants and landscaping experts they can call on for information, support and advice. When using the largest commercial landscaping companies, these experts are on-staff and involved in landscaping projects from the origination of the project.
This provides expertise in all aspects of the landscaping design, the choice of plants, trees, shrubs, and grass as well as the development of an effective, cost-saving long-term maintenance plan.
Equipment and Trained Staff
Large properties will require teams of experienced technicians and equipment operators to get the job done quickly and efficiently. Larger companies have the full-time technicians and equipment operators to complete everything from irrigation system installation to weed control and lawn mowing to pruning and flower bed maintenance.
Responsiveness to Emergency Situations
Landscaping emergencies can arise which require immediate attention. Trees damaged by storms, lightning strikes or disease will need to be examined and treated quickly to preserve the tree if possible or have it quickly removed and replaced.
Having experts on staff as well as the professionals to address landscaping emergencies as they occur is another benefit to consider when choosing the largest commercial landscaping companies as your landscaping provider.