The Third Oldest Roman Catholic Church in Detroit, Come Worship With Us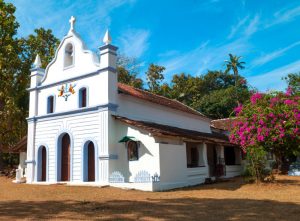 St. Marys Church in Detroit is the first original German church and the third most ancient Roman Catholic Church to be built in Detroit. The church's first building was built by catholic immigrants from Germany in 1841. The church's cornerstone was laid on the Corpus Christi feast on June 19, 1841. It was a bit smaller, considering the population of the area was less than 5000.
The recent church building replaced the first one in 1884. A native architect by the name of Peter Dedericks designed the church building using the Victorian Gothic style. The buildings' columns are made from solid granite, which is rare and difficult to change today.
Church Activities
Apart from the regular masses and celebratory worship activities, the church offers other programs that help build the church community. The programs enable the community to participate in the church altogether. They offer RCIA classes, meals for the homeless, and several other community-based activities and events. Visitors are also welcome in the church to explore and get a chance to learn about the rich history of Old St Mary's Church, Detroit.
Music Programs
St Marys Church in Detroit offers a fascinating selection in music. We have secular as well as Ecclesiastical music, which includes Gregorian chants and regular concerts. We involve different composers and various musical arrangements. You can choose to attend our masses or musical programs. Any program you decide to attend, you can be sure you will wholly enjoy and worship God.
Visit Old St. Mary's Church Detroit and enjoy the Lord's presence. Also, feel free to visit our website oldstmarysdetroit.com for more information.