Subsea Umbilical Manufacturers – Providing Products and Support for Projects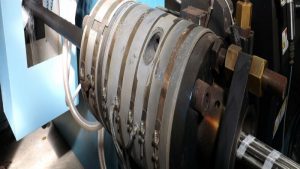 Manufacturers of subsea umbilical equipment are able to provide important services with regards to the supply of energy and relocating chemicals to subsea systems. They offer an array of solutions to help enhance offshore efficiency through specific techniques and tools pertaining to deepwater subsea system installations.
Subsea Products
These subsea operations use a range of tools to efficiently convey energy and chemicals to subsea oil and gas wells through the application of a subsea umbilical. The umbilicals are delivered to seabeds for the purpose of providing subsea manifolds, critical energy, control, chemicals to the wells, and other subsea systems that take advantage of remote control. They are also used to convey electric or hydraulic power to fulfill specific power needs.
Intervention umbilicals are provided by manufacturers for the purpose of handling offshore drilling tasks. Significant benefits can be accrued through the use of umbilical manufacturer services – specifically for the use of umbilical termination assemblies involving the termination of umbilical lines as well as acquiring the right connections for chemical, electrical, fiber-optic, and hydraulic services.
If your subsea umbilical accrues damage, the manufacturers of this equipment can furnish you with an appropriate umbilical splice. As well you can obtain an umbilical spice when you need to combine two umbilicals into one unit. These splices can help you accommodate electrical and fiber optic installable termination assemblies which may be spooled or reeled. An experienced a reliable subsea umbilical manufacturer can help you obtain these types of products to ensure you have the tools necessary to fulfill your project requirements.
Support for Deepwater System Projects
In addition to delivering a range of products and tools for your subsea system requirements, a quality umbilical manufacturer can provide other forms of support for your deepwater and subsea systems. This can include machining, welding, and electrical and electronic wiring. Other services provided by experienced and reliable manufacturers can include storage and equipment refurbishment, testing, commissioning of subsea hardware, specialized products, and assembly/installation of equipment.
You can meet your project goals regarding underwater assemblies and umbilicals through the services provided by an experienced subsea engineering and manufacturing company.