See the World with International Travel Nursing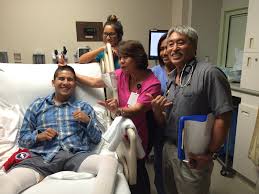 When you're deciding what to do with the rest of your life, people may ask you what your passion is. If it's helping others and saving lives, nursing may be right up your alley. If you want to see the world and travel to exotic and exciting locations, nursing may not be your first choice. But did you know there is a way you can do both of these things in the same rewarding, exhilarating line of work? Consider international travel nursing and consider yourself matched with the perfect career!
What is Travel Nursing?
Travel nursing is basically just what it sounds like – nursing jobs that are part of a traveling team of medical providers. These teams may function the way missionaries do – moving into the field to bring healthcare and medical assistance to remote communities – or may help patients move from one area to another by providing traveling care to keep them safe along the way. Regardless of individual duties, travel nursing over international boundaries is an exciting, rewarding way to see the world while helping others.
Bountiful Benefits
There are many reasons to become an international travel nurse, the first of which is a drive to help others while also traveling the world. But there are also many benefits that prospective nurses don't know about.
Competitive pay rates, typically significantly higher than the nursing industry average.
Free housing or accommodations in your stationed area.
Health insurance with most employers.
Travel expenses to various locations typically covered, sometimes even including recreational activities, dining, and more.
Fees for education, licensing and more typically paid for by your employer.
Benefits offered by specific travel nursing companies will vary, so be sure to consult your employer before counting on something in particular. You'll likely be pleasantly surprised at just how much this line of work has to offer you, your financial standing, and your future!