Questions to Ask When Having a New Air Conditioner Installed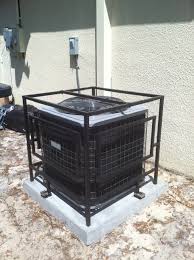 Choosing to buy a new air conditioner is a big deal and it involves a significant investment. This is why requesting an estimate from HVAC contractors in Pasco County is an important part of the process. When you have a professional company behind you, you'll be better able to determine your needs and choose the perfect unit as your replacement. We compiled a few questions that you can ask during the process.
What Size of Air Conditioner Do I Need?
A professional air conditioning technician will start by determining the right size of unit for your home. This requires taking a number of measurements and asking you questions about your home. Things like the orientation of your home, the size of your home, how much shade you have, and how many windows you have are some of the important factors that go into determining the right size of air conditioner.
Is There New Technology That I Need?
Modern air conditioners are often much more efficient than the older one in your home. Beyond that, they also often include technology that your current unit may not have. You might want to consider a model with a variable speed motor or a system that is built for silent operation. Some models even integrate with other HVAC units, furnaces, and thermostats.
How Efficient Can I Expect the Unit to Be?
Your HVAC contractors in Pasco County will be able to give you information about the efficiency of the AC unit you choose. If your current unit is older, it's likely that it is inefficient compared to when it was first installed. For the best efficiency, consider choosing a model with an Energy Star label. You can also look at the SEER rating which shows efficiency. The higher the number is, the lower you can expect your energy bills to be.
How Long Will Installation Take?
If your old air conditioner is no longer working, you may want a new one put in place as soon as possible. This may be especially important if it is in the heat of summer when the old unit goes out. However, installation isn't always simple and may take time. Ask the contractor you are using about how long the installation will take so you understand what the process will be.
Installation & Repairs in Pasco County
Prestige Air Conditioning & Heating, LLC. offers installation and repair services for HVAC systems in Pasco County. If you are in need of service, you can learn more at PrestigeAirAndHeat.com. You can also visit them on YouTube Channel.