Questions to Ask Before Installing New Storm Windows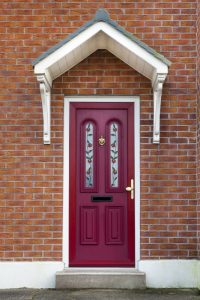 If you are looking at installing new storm windows in Toronto ON, you may want to have a few questions for window contractor. By knowing these few things beforehand, it will help you to determine if you have found the right contractor for you. Here are five questions to ask your window contractor.
Do you carry insurance? This insurance should cover both liability and worker's compensation insurance. This insurance will protect you in case of any accidents on your property. If a worker is hurt, it will not affect you. If they damage some of your property in the process of installing your new windows, they will be liable.
How long have you been in business? Experience is key when it comes to any type of work. The longer a company has been in business, the more likely that it is that they can be qualified as experts in their field. A company that has been in business for 25 years is likely to have enough experience to deal with any possible complications that a job can have.
Do you have references? Most companies will be able to provide things like pictures from jobs similar to what you are looking for. They will also be able to help you get into contact with past customers if you'd like. If they are a local business, they may even be able to give you the location of some of their past jobs, so you can go see how a finished product looks.
Do you give free estimates? This might be the question you want to ask first, although it may not be the most important question on the list. A reliable company will be able to give a free estimate. This estimate should include things like a single price, a description of the product, but not a lot of options.
Will I get a proposal? This will come after starting the hiring process. This will be a sort of extended estimate. This will give you more options for the type of windows that you have chosen and will give you brand names and more price options. They will also most likely include, or show you, samples of the products that you want to put in your home.
Are You Ready to Find the Right Contractor for You?
Contact Platinum Home Design and Renovations Inc. today for a free estimate.