Options For Providing Temp Heat On Jobs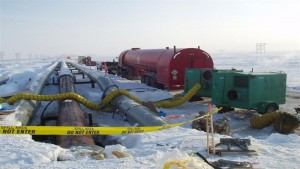 Living and working in cold climates doesn't mean that the work stops just because the weather gets cold. Even in extreme cold conditions and climates there is the option to bring in temp heat sources that can allow for work to continue.
For a job manager, project coordinator or general contractor, making sure the workers are able to continue to work and that the job can be completed on time and on schedule often means bringing in temporary heating sources to these job sites. Depending on the specific size and type of construction or operation, different options of temporary or portable heaters designed for industrial use may be the most effective option.
Durability Factor
Not every temp heat source provided through rental or sales companies offers the same durability in all types of working conditions. It will be critical to ensure the unit rented or purchased is going to be able to stand up to the environmental conditions in the area you are working.
For very cold conditions, such as found in the Arctic and other areas, verify the wiring and all components are designed for operation in temperatures that are not just typical but record types of lows for the location. This covers an unexpected drop in temperature that may shut down or render a lesser heater incapable of meeting the heating requirements.
Rent or Purchase
There are some manufacturers of industrial portable and temporary heaters that provide their customers with the option to buy the heater or to rent. Depending on the types of jobs your company routinely takes on and your geographic location, both options can be cost effective.
For a company taking on a one of a kind project, or just getting into working on specific projects or in the oilfield, mining or construction industry, rental may be the best option.
This allows you to not only provide temp heat on the current job but also to try out a few different options in heaters including direct and indirect fire options as well as various models and styles of heaters.
With this type of rental option, company owners literally have a "try before you buy" option. Rentals are cost effective and allow for comparison between different companies and manufacturers.
Once you have a portable heater in mind, the next step will be to make a purchase if this is going to be a necessary piece of equipment in your inventory. Remember to compare more than just the price, the company reputation, customer service and warranty should also be carefully considered before making a final choice.