Making The Case For Used Chemistry Lab Equipment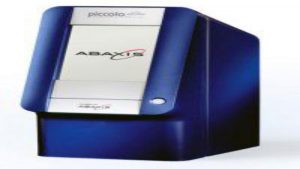 One of the biggest concerns for most lab managers is managing to keep the lab current, in equipment and technology and still stay within the budget. With the costs of new models of chemistry equipment and lab equipment on the rise, this can certainly become a challenge.
A very cost-effective option to consider for any facility is to take advantage of the low cost of quality used chemistry lab equipment. The key issue is, of course, to find a seller with a reputation for providing fully tested used or refurbished equipment. Understanding the differences between the two will also be important.
Used and Refurbished
The difference between refurbished and used chemistry lab equipment is really in how the seller processes the equipment once it is in their inventory. Used equipment is completely tested to ensure all functions and features are working and that it is in good condition cosmetically.
The refurbished equipment will be more thoroughly examined and brought up to current OEM standards. This is often the best option when a warranty is required or when buying slightly older models that have a more extensive use.
Model Comparisons
When purchasing used chemistry lab equipment online, take the time to compare the different models that the seller has in stock. There may be different features or extras that were added to the base model with the original purchase. This can provide a lab with the option to upgrade to a more sophisticated system than the base model and still save half or more off of the new price.
Some of the top companies offering used lab equipment will also have an extensive network of labs from which to purchase equipment. These companies can search for specific models or testing systems if you are able to wait for the equipment. This is a great option to get just what you need as a replacement for an aging unit in the lab or to expand testing capacity.