Let Us Chill You Out: Choose First Choice Heating & Air Conditioning for Your AC Repairs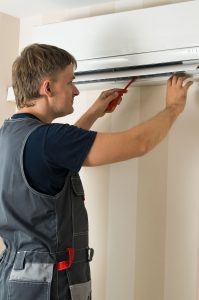 You walk into your house after work and realize it is much warmer than it should be.  You wake up in the middle of the night because your air seems unusually humid.  You hear a loud sound from your air conditioning unit or smell something funny in your vents.  While any of these scenarios could be the beginning of a horror movie if they happen in summer in New Jersey, needing AC repair does not have to be a nightmare.  While no one enjoys having an air conditioner outage, First Choice Heating and Air Conditioning can diagnose the problem, explain what repairs are needed, and complete your repairs affordably and quickly.  In addition to scheduled calls, First Choice also handles emergency calls.
What separates First Choice from other HVAC companies?  We think a number of things set us apart from our competition, but it all really comes down to an emphasis on customer service.  Customers experiencing an air conditioner breakdown want fast, reliable, and dependable service from people who understand that, while air conditioning malfunctions may be a nuisance for most households, they can be dangerous in households with infants, elderly, or otherwise vulnerable people in them.
While we cannot promise to always have every part in stock for every air conditioner we encounter or to always be able to fix every problem with a first visit, because those promises are simply impossible to keep, we can promise you that we will always be honest with you.  We will examine your AC unit, diagnose the problem, determine what we need to fix the problem, and let you know how long that repair will take, whether it is something we can fix that visit or whether we have to order parts to fix it.
At First Choice Heating & Air Conditioning we have been helping New Jersey residents chill out for over 20 years.