How to Save for a Down Payment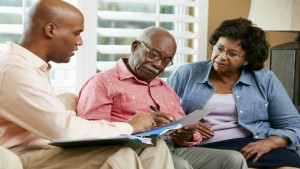 When you shop for a mortgage in Jacksonville, or any other location across the country, one of the first questions you'll be asked is how much you've saved for a down payment. Generally, the more you have to put towards your home, the less you will have to borrow.
It sounds simple, but it can be quite challenging to save for a home while keeping up with all of your other bills and financial responsibilities. Here are some tips on how to save for a mortgage:
*     Set a goal: Have a clear goal of how much you want to save each month to put down on a home. For example, if you are looking at a price of $100,000, and you want to put 10% down, you'll need to come up with $10,000. Consider how long that will take you without stretching your budget too thin.
*     Pay off your credit card debts: It's difficult to save money if you're trying to pay interest to someone else. Try to pay off all of your credit cards, then only use them for emergencies. If you have more than one, pay the one with the highest interest rate first, then move on to the next.
*     Get used to paying with cash: When you use a credit card or even a debit card to pay for things, you can quickly spend much more than you thought. Set aside a certain amount for items, such as groceries, and only buy whatever you can afford to with the cash you have on hand.
*     Get rid of one car: Believe it or not, most families can get by with only one car. You'll save a ton of money on insurance, gas and maintenance expenses.
When you set clear goals and get rid of debt, you'll be able to save enough for a down payment on your dream home. Contact our experienced team of mortgage brokers in Jacksonville.