How To Find Quality Local Movers In Houston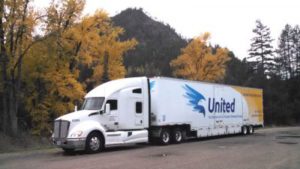 Houston is a very large metropolitan area covering just under 600 square miles. This means there are a lot of different neighborhoods, industrial areas, and communities, and even moving across the city can take a lot of planning.
In the city, or for travel around the Houston area, people turn to local movers to make a move easy. By using a mover rather than a do-it-yourself move, the entire process can be done quicker and more efficiently. In many cases, a move by a professional service can even be cheaper than a truck rental, fuel and the days off work to get the move completed.
Of course, the experience of the move is going to be based on the expertise and customer service focus of the moving company selected. It is important to take the time and find a quality relocation service that will ensure items are correctly packed on the truck and moved into and out of your residences.
Look at Trucks
If you are driving or riding around the city, keep an eye out for moving trucks. Trucks that are the smaller moving vans or cube trucks are typically local movers. However, a full-sized moving truck can be required for a large home.
Watching the various trucks, you see around the city will give you an idea of the companies that others are using. These names, along with recommendations from people you know, can be a very good starting place to dig deeper into the relocation company's services.
Research Online
Check out the website of local movers and learn as much as you can about the company. How long have they been in business? Are they members of any professional associations? Are they a BBB accredited business? Are they a designated ProMover?
The more you learn about the company and the moving services they provide, the more confident you can be that you are choosing a quality mover.