How To Choose Water Management Services For Multi-Family Buildings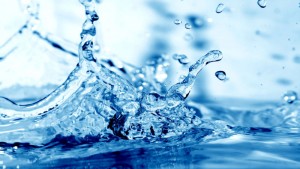 It is not just utility companies that can benefit from implement the options offered by water management services. For large apartment buildings, condo developments and in trailer parks having individual meters that allow each resident to pay for their own water usage is an important factor for new renters.
The first and most important factor if you are considering using water management services is to find out which companies are providing service to your area. It is also a very good idea to spend some time online finding out the number of customers that have to be in the building or on the property for the management service to consider a contract.
Some of the larger water management services only work with utility companies while others are able to work with a wider range of clients. Verifying that the company or service you are considering works with apartments, multi-family dwellings or developments or even with housing communities will be an essential first step.
Meter Installation
It is always the best option to work with water management services that can provide all the components of the integration of the system in your building, property or development. This includes physically installing the meters and ensuring that all meters are operating correctly and transmitting data.
The best services will use smart metering technology. This not only provides you with up to the minute access to usage, but it also allows you to monitor the trends and peak times for usage throughout the building or area to allow for repairs, construction and other issues that may impact the water system.
Billing Services
The second important consideration in selecting water management services is to ensure that the company has the ability to manage all the billing services associated with the meters.
This means not only providing billing via email and online access but also being able to process a wide variety of different payment options to make it easy for your clients. The top services will be able to accept major credit cards, echecks and other forms of payment including Google Pay. Yet another important factor is the ability to accept PayPal, which allows customers to use their existing credit cards or debit cards, and provides additional security.
There are some water management services that will provide full data management for the system, as well as process payments and provide all records and information for clients. As a property owner, this provides you with the greatest option for learning more about water use in your buildings as well as waste reduction options.