Farm Insurance Helps Small Farm Owners Overcome Potential Disasters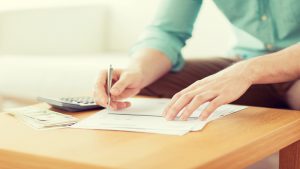 Farming has always carried an element of risk. As dedicated people get into farming today to provide products to their local markets, the risk still remains. Small farmers can take a number of different steps to minimize risk as much as possible, but one step that is not properly understood and often overlooked is the purchase of adequate insurance. Choosing the right Farm Insurance is just as important when planning for a small farm as the right property and crops. There are several factors farmers need to take into account when considering insurance for their small farms.
People new to farming may think that a homeowners policy can cover any problems that could arise on a farm. They'd be very wrong, however. Homeowners insurance will cover part of a farmer's dwelling and possibly some outbuildings, but would likely not include coverage on equipment and definitely not provide for the loss of crops. For example, liability coverage built into the typical homeowner's insurance coverage won't pay funds if a farm worker or a visitor is injured while on the property or using equipment. Likewise, only specialized insurance coverage offers money for repairs or replacement if certain pieces of equipment are damaged by fire, wind or water. Outbuildings and even homes on a small farm hit by fire or flood can be included in farm insurance coverage.
Crop or livestock insurance helps farmers recover when disaster or illness strikes. While many insurance companies don't offer this type of insurance themselves, they can help a small farmer get the insurance through the US Department of Agriculture. Crop and livestock insurance can sometimes help farmers who haven't lost anything themselves but have instead been the victims of disastrous market downturns. A reputable insurance company can help both established farmers and those just starting out to get the best coverage for this kind of loss.
Many private insurance companies offer essential Farm Insurance as part of a Farm Package Policy. A farm owner can work with expert insurers to determine what kinds of insurance coverage he needs and the level of insurance coverage he needs for all aspects of his farming operation. Tri County Insurance Service LLC is ready to help farmers find the best farm insurance coverage available. Contact us today at the website to receive your free quote.