Do I Need the Year of My Tractor to Order 8N Ford Tractor Parts?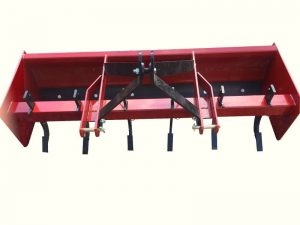 If you are looking to purchase 8N Ford Tractor parts, it is helpful to know your tractor's year. Many people don't realize that the Ford Model 8N Tractors are in high demand not only among people looking to restore them for their looks, but also antique dealers.
These tractors were only made for farmers from 1947 to 1952. Knowing the year that it was manufactured is helpful to ensure you are getting the correct Ford tractor parts.
Finding the Serial Number
To determine the year that your Ford tractor was manufactured, the first thing you must do is locate the serial number. To find the serial number, you need to look at the tractor's engine. The serial number will be engraved into the engine's metal and is easily found when facing the front of the engine. All of the numbers for this series of tractors are engraved directly below the oil filter, located on the left side of the engine.
The serial number will start with "8N." You might need to give the engine area a good cleaning to read the numbers. You must remove all oil and grime to get an accurate reading of the number.
Finding the Tractor's Year
Now that you have the serial number, you can correctly determine what year it was manufactured to ensure that you are ordering the correct 8N Ford tractor parts. To determine the year, you need to compare the serial numbers to a list of numbers used in specific years.
• 1947: 8N1 to 8N37907
• 1948: 8N37908 to 8N141369
• 1949: 8N141370 to 8N245636
• 1950: 8N245637 to 8N343592
• 1951: 8N343593 to 8N442034
• 1952: 8N442035 to 8N524076