Considerations for Chafing Fuel Cans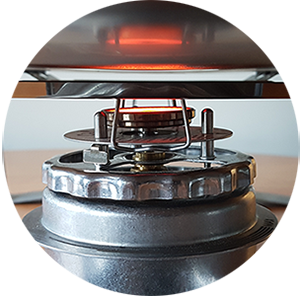 Whether you own a catering business or like to keep food warm during the holidays and family events, you're likely to have chafing dishes, burners, and chafing fuel cans. You can find three types of fuel, and each one has benefits and drawbacks. For example, wick fuel is either stemmed or traditional, but either can be clean-burning, though it uses glycol and does have some chemicals. It can be safer than gels because if glycol spills, it can't combust without the wick.
On the other hand, gel fuel uses methanol or ethanol as the fuel source and has a strong heating performance. It can work well for low-profile chafers if the water pan doesn't allow for a wick. However, it can be more dangerous.
Eco-friendly Burners
For people who worry about using fuel because of its impact on the environment or the worry of toxic fumes, smoke residue, and fuel spills, there is another option. The burner you purchase for your chafing dish can be greener, safer, and cleaner than you imagine, but most people are too set in their ways and only focus on the traditional gel or wick fuels.
Eco-friendly burners are safer because they typically use a patented device to make sure it's cool when you touch it. Along with such, it cannot overheat or cause a fire if overturned because the burner is designed to shut off automatically.
How Cans Work with Eco-friendly Burners
The chafing fuel cans are purchased from the manufacturer and coms in a tall canister, similar to a sprayer can, but the tip doesn't have a sprayer. Instead, it has a small nozzle that goes directly into the fuel source of the burner; you 'spray' the fuel into the burner and it sits in there, completely contained so that no fuel can escape, and you don't have to worry about spillage.