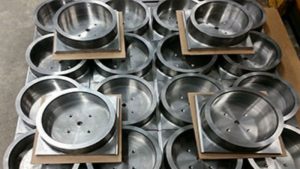 No area of machining is more demanding than that of boring operations which require both accuracy and precision. The quality level of this particular process is often a good guide for a customer who is seeking to establish a long-term relationship with a machine shop. If the company can produce a quality boring, then it will also likely produce other quality products.
There are many ways in which companies can achieve a high level of expertise. The first is through the use of the correct machinery for the job. A boring operation is extremely delicate and choosing and then using the proper machine for that customer's specific request will enable the operator to do the best job possible.
Highly trained and skilled operators at most machine shops will utilize mills, vertical machining centers (VMCs), engine lathes, and CNC lathes.
Experience in the operation of these machines also has an effect on the end product, particularly when it is a job as intricate as that of a boring operation. A title of journeymen machinist in itself implies a certain level of expertise in the ability to use the machines. Also, the length of time which employees stay with a company can also be an indicator as to both the expertise of the employee as well as the reliability of the shop.
A machine shop which wants to be a step above others will continually invest in state-of-the-art machine tools and the latest developments in software. Staying current in technology is one of the ways the company ensures it will maintain the ability to provide the best products and services to its customers.
Finally, a machine shop which relies on its loyal employees and state-of-the-art technology to ensure accuracy and economy in its operation is able to offer competitive pricing as well as to take on jobs other companies feel are too big or, more often, too small.