Benefits of Adopting Repair Shop Software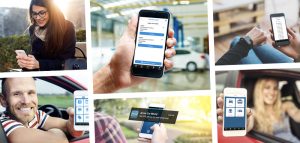 With the continued growth of technology, vehicles are becoming more complex. To keep pace with vehicle complexity and changing legislation, repair shops must also continue to evolve. To increase overall shop efficiency, many owners and managers are turning to proven repair shop software. This innovative software allows shop management as well as individual technicians to see what work has been booked, the estimated time to do the work, and which technician has been assigned the job.
Using advanced technology to help run the shop results in greater efficiency. Technology helps to keep the shop organized, and it allows the shop to serve customers better. The result is improved customer-loyalty, which in turn drives growth.
There are significant benefits to adopting repair shop software.
Save Time and Increase Efficiency
There are regular tasks in a repair shop that take an inordinate amount of time. Ordering repair parts, scheduling appointments, processing vendor payments, etc. are all tasks that can be, and should be, automated. By organizing these and other daily tasks, the result is increased shop efficiency and more time to focus on customers.
Track Performance
It is difficult, if not impossible, to improve business if performance is not measured and monitored. Paper files work, but they are inefficient. Rather than go through drawers of paper documents, repair shop software gives you what you need, when you need it. Customer details, invoicing and accounts management allow for a detailed view of the shop's performance.
Increase Productivity
There are only so many hours in a day and each hour must be used efficiently. If left unchecked, dead time can negatively affect the profitability of the business. Time management is one of the keys that ensure technicians are maintaining peak performance at all times. The jobs get done, on time, with no rework. Repair shop software helps shops save time and money.