5 Benefits of Integrating the CRM Binder Into Your US Business Operations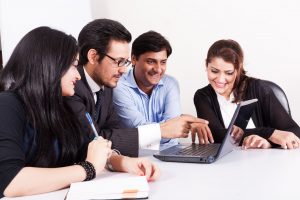 It's no surprise that business can get pretty complicated pretty quickly. That's why the CRM Binder, or Customer Relationship Management Binder, was created. It's a cloud-based system that allows you to manage your accounts, leads, contacts, appointments, track sales opportunities, drip emails and mileage. Whether you are new in sales or a seasoned veteran, CRM Binder has the tools you need to improve you customer relationship process.
Opportunities and Products
Opportunities are used to track the sales that you are currently pursuing. With the CRM Binder, you can enter your products so they can be used on the opportunities. This way, you can know what sales you can expect to close and enter your commission for the sales. Once the commission is entered, your income will be indicated by the pipeline for weeks/months to come.
Customization
The CRM binder has various settings to help organize the components of the customer relationship process. These customization settings include Manager Roles, Account Statuses, Lead Statuses, Opportunity Statuses and so on.
Account/Lead Management and Storage
You can use the CRM Binder to create accounts and leads by either manually entering them in or by importing them from a CSV file. The CRM Binder also allows you to upload documents and store them directly with the account or lead.
Drip Emails
A drip email is an email that is scheduled to be automatically sent to your account. They can be scheduled to be sent at various intervals (monthly, quarterly, yearly, etc.). The CRM Binder can be used to store the scheduled emails so that you won't have to manually send the email each time.
Security
CRM Binder is highly secured and does not share any information with anyone outside of CRM Binder. You can review our Privacy Policy for more detailed information.
You can contact CRM Binder at website