4 Myths About Workers Compensation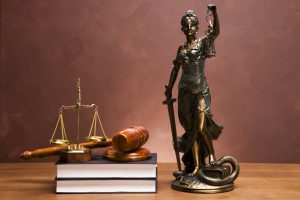 Workers compensation protects employers and employees when someone is hurt on the job. If you are injured in a workplace accident, workers comp can provide benefits to replace your lost income and pay for your medical bills while you recover. Unfortunately, there are many myths about workers compensation in Lockport, IL and what it covers. Here are some of the most common myths about this form of protection.
#1. My employer can fire me if I file for workers compensation
Seeking workers compensation benefits for a workplace accident or injury is a legally protected act. Employers cannot legally fire an employee in retaliation for filing a claim for benefits.
#2. I am not entitled to benefits if the accident was not my fault
The workers compensation program offers benefits to injured workers regardless of fault. Even if your behavior caused your accident, you are still eligible for full workers' comp benefits.
#3. Workers' comp only pays medical bills
Workers compensation actually includes many forms of benefits to compensate you for medical bills, rehabilitation, and disability. Along with paying for medical care and rehab, workers compensation also compensates you for your lost wages. There are four categories of disability benefits depending on the extent and length of your disability. Workers compensation also pays a death benefit to families of deceased workers.
#4. I do not need an attorney for a workers compensation claim
While you are not required to retain a lawyer to file for workers compensation, it may be advised. Many legitimate workers comp claims are denied initially. If your case is complicated or you have a substantial injury that will have a lasting impact on your ability to work, a workers comp lawyer can help you protect your rights and build your claim.
If you have been injured in a workplace accident, contact Block, Klukas, Manzella & Shell, P.C. to learn more about your options and protect your rights when filing for workers compensation in Lockport. Follow us on twitter.