3 Ways to Tell If You Hired the Right Personal Injury Attorney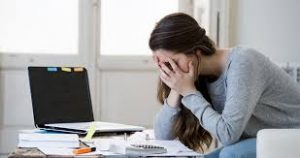 The right personal injury attorney can turn the tide in your case. If you need legal help, here's how to tell if you've hired the right one:
Training and experience
If you want to make sure you're getting the right legal help on board, then check the education and training of the lawyer before you hire one. Don't choose a general practitioner. Pick lawyers who specialize in tort law which covers private or civil wrongs. With an experienced legal counsel by your side, you have a much better chance of getting the outcome you want.
Representation
Also called as a plaintiff lawyer or a trial lawyer, these civil litigators represent plaintiffs who file for a claim for damages as a direct result of the negligence or careless acts of a person, entity or organization, The Balance says. That's an advantage. Having someone represent you in court—who will protect and stand up for your rights—means fewer worries and stress for you. Even if you're laid up in a hospital bed, you can rest a bit easier, knowing someone in court has your back.
Compensation
An excellent personal injury attorney knows the law inside and out. That means your lawyer knows the amount of damages you can qualify for. If you don't know, you could end up saying yes to any settlement offer that the insurance company might send, regardless of how tiny the sum might be. If you do get an offer, your lawyer can check that out and tell you if the offer is fair or not so you can make the right legal decisions.
The compensation isn't going to make up for what happened, especially if the accident resulted in grave injuries or life-long disability. But it can give you and your loved ones the means to seek out the treatment you need, mend and move on.