What are managed IT services?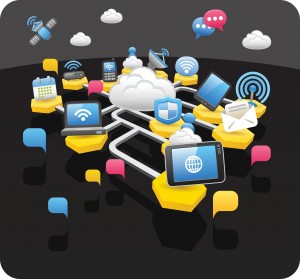 As businesses of all sizes and industries rely more heavily on technology for their day-to-day operations, it can be difficult to keep up with all of the terminology and understand the benefits of various processes and implementations. A managed IT services provider in Dallas, or any other city across the country, can help your business stay ahead of your competition, keep up with technological trends and keep your day-to-day operations running as smoothly as possible. So, just what are managed IT services?
An MSP, or Managed Services Provider, is a company that remotely manages an organization's IT infrastructure as well as end-user systems, using a subscription model. An MSP typically charges a monthly flat fee under this subscription model.
Who needs MSPs?
Typically, small and medium sized businesses gain the most benefit from an MSP model. Many smaller companies have limited IT resources; thus, they rely on third-party companies to help them with their IT processes. Larger companies who may be facing budget pressures, such as government agencies, may also employ MSP's.
Managed IT Services provider companies in Dallas work on a proactive basis – that is, they fix a problem before it becomes a bigger problem. Regular updates, hardware upgrades, etc. all help to ensure that their customers (i.e. your organization) has the latest technology, and is there when you need it. They employ sophisticated monitoring systems to ensure that IT components of your network are functioning as they should. If not, they will work to fix and eradicate any issues.
Challenges
Many MSP Companies are facing challenges when it comes to cloud computing. They must now find a way to manage hybrid cloud environments, as many of their customers move their IT services to the cloud. Some MSP companies provide their own cloud environment, while others resell other cloud service capabilities.