The Importance Of HVAC Services For Your System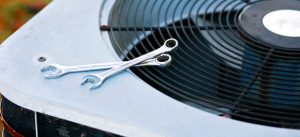 Most people don't stop to think about all the different systems in their home and how they function to make the house healthy, comfortable and safe. One system that is very easy to overlook is the HVAC or heating, ventilation and air conditioning system.
Typically, these systems operate very effectively. It isn't until the furnace fails to come on in the winter or the air conditioner stops blowing cool air in the summer that they get noticed.
There are some regular maintenance tasks that homeowners can complete on their own to keep these systems running. This includes regular cleaning of filters, keeping dust and debris away from outside air conditioning units and in ensuring the area around the furnace in the home is also maintained.
Regular Maintenance
In addition to basic annual or semi-annual maintenance on the system, HVAC companies offer a proactive, professional service. This allows the service technicians to thoroughly clean the air conditioner and the furnace as well as check all parts, components, motors, electrical systems and other important components.
Proactive Part Repair or Replacement
In some situations, the routine maintenance may show wear and tear on a part or component in the system. This could be a belt or a fan component and, by completing a proactive repair, it can reduce the risk of a much bigger bill later on.
By completing repairs early and proactively, there is also a reduced risk of needing emergency repair services and having to spend some time without heat or cool air.
Emergency Repair Services
As with any system with electronics and motors, there is a possibility that a part or component in a system may fail. If you are working with an HVAC service and using them for routine maintenance, emergency repairs are typically much less likely.
The technicians have information on your system on hand, plus they are also aware of any repairs that may have been completed on the system in the past.