HVAC Compressor Replacement – Are Rebuilt and Remanufactured the Same?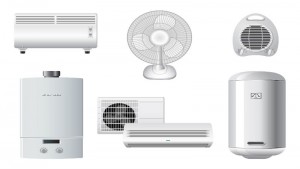 If you are having problems with your commercial cooling equipment, it could be time to consider an HVAC compressor replacement. After all, you don't want to worry about cooling for customers or products when the weather is hot and humid. You can save quite a bit of money when you opt for rebuilt or remanufactured compressors, and some companies may offer these units at very affordable prices. However, there are some major differences between rebuilding and remanufacturing and you should be aware of these differences before you decide what to do.
Defining Rebuilt
When you are thinking about commercial HVAC Compressor Replacement, you may check out some rebuilt units for sale. A rebuilt compressor means worn out parts have been replaced so the unit can be placed back into service. This is the cheapest option besides purchasing a used compressor. In most cases, you might get a 30 to 90 day warranty on rebuilt equipment.
When you buy rebuilt, you may receive a compressor which runs great for many years. However, since there may still be many used and worn parts inside the unit, it may fail within a short amount of time. There is really is no way to tell and you could be taking some big chances when you do an HVAC compressor replacement with a rebuilt model.
Remanufactured
Remanufactured is much different than rebuilt. Here are some of the things a quality remanufacturing process entails.
Disassembly all the way to the casting, which is carefully inspected
Draining the oil
Seals, bearings, and valves, are replaced
Parts like pistons, crankshaft, and internal components are checked for wear. If they do not meet accepted tolerances, they are replaced.
Stators are cleaned and replaced when necessary
Valve plates are reground and reassembled
Upon reassembly, the remanufactured compressor is checked for leaks by charging it with nitrogen.
After leak testing the oil is changed and the compressor is fully tested.
The remanufacturer often works closely with the manufacturer or authorized distributor to ensure the customer receives exactly what is ordered.
Choosing the Right Remanufacturing Service
As you can see, remanufacturing is far different than simply rebuilding and replacing only the worn parts. In fact, you can save as much as 50 percent over new OEM parts with your next commercial HVAC compressor replacement. However, it's important to choose a company with decades of experience and knowledge on eco friendly remanufacturing processes. This will ensure your compressor meets or exceeds all current standards required for industry.